If you're a coffee drinker, you probably have found your one true calling – your go-to coffee shop to satisfy your caffeine cravings.
But there's much more amazing coffee that you're missing out on if you don't venture out.
Dutch Bros is one of the rising coffee chains that aren't as well-established as your good old Starbucks and Peet's.
But it's booming in popularity for its extremely large menu (including delicious soft drinks other than coffee), affordable price, and friendly customer service.
In this article, I will present my list of the best coffee drinks at Dutch Bros so you can start getting to know this up-and-coming coffee chain.
You'll be surprised at the unique flavor combos that this brand came up with.
---
The Best Coffee Drinks at Dutch Bros
---
Dutch Classics
First, let's take a look at the best-of-the-best among the brand's classics.
Caramelizer
If you're a fan of mocha coffee, a delicious drink that features the aromatic and bold kick of espresso, the creamy taste of milk, and the deep and luscious flavor profile of hot chocolate, you'll definitely get an extra kick out of this one drink.
This caramel mocha is actually made with the brand's exclusive chocolate milk to produce a richer and stronger brew than your typical espresso-based coffee drinks.
With added caramel sauce and whipped cream, one sip of the delicious Caramelizer can satisfy both your nose and taste buds.
You can order the drink as both hot and iced coffee or have the ice blended for a more balanced flavor throughout the whole cup.
Annihilator
For those looking for something nuttier, the annihilator is here to annihilate your caffeine cravings.
This Dutch Bros coffee beverage contains a strong brew of espresso and half and half. It's then topped off with chocolate macadamia nut syrup to add that chocolaty and nutty tone to the milky espresso base.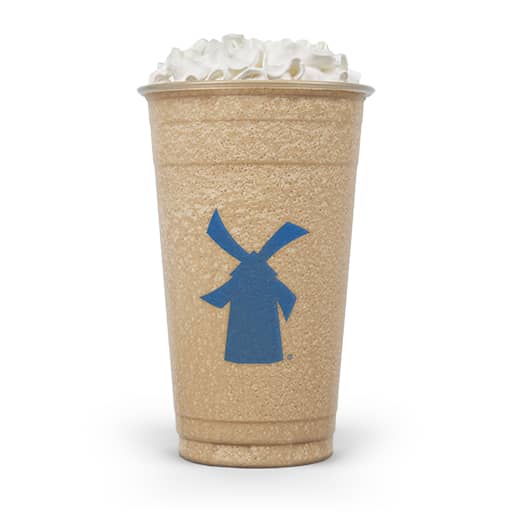 If you have it blended, you can have a couple of rounds of whipped cream on top as well for extra creaminess and sweetness to satisfy your sweet tooth.
Golden Eagle
Here's another Dutch Bros coffee option for the caramel fanatics.
The Golden Eagle is a vanilla and caramel breve. Breve is a coffee drink made with espresso and steamed half and half rather than milk if you're wondering and at this point too afraid to ask.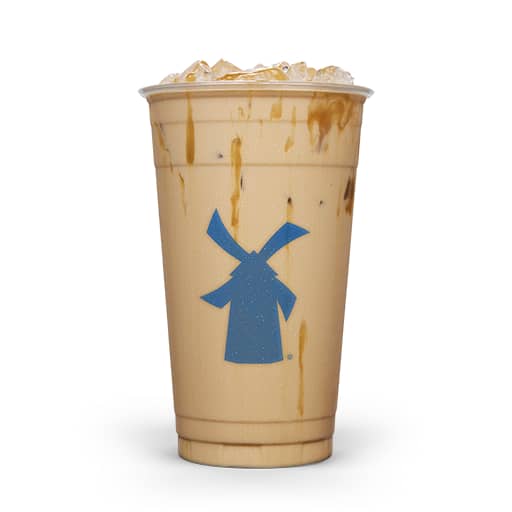 Other than the core ingredients, vanilla syrup and caramel sauce are also mixed into the Golden Eagle breve to enhance the coffee experience with tasty and aromatic flavor notes and undertones.
And like the other Dutch Bros drinks I've listed so far, you can enjoy this breve with extra whipped cream topping and caramel sauce drizzle. Looks good and tastes good!
---
Cold Brew
It's the 2020s and pretty much everyone loves Cold Brew. According to Statista, it's one of the hottest new trends in the US coffee market.
If you're trying to find an alternative to your iced coffee habit, Cold Brew stands as an excellent alternative to help you meet your caffeine quota.
White Mocha
My top recommendation for Cold Brew Dutch Bros coffee is the White Mocha.
The refreshingly robust taste of Cold Brew is blended with this brand's exclusive chocolate milk and white chocolate sauce.
The resulting brew is a slightly sweet Dutch Bros coffee with a lusciously deep chocolaty undertone.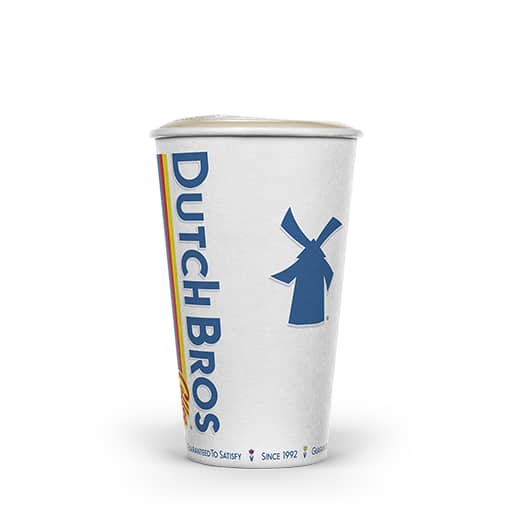 You can also find a nitro-infused option for extra creaminess, dizziness, and less acidity. Learn more about Nitro Cold Brew and its possibilities!
You can get extra ice to go with Cold Brew drinks at this coffee chain as well. But in case iced coffee doesn't cut it for you, ask to get this flavor toasted hot instead.
---
Other Favorite Drinks at Dutch Bros
---
Dutch Freeze
A fan of blended iced drinks? Dutch Freeze's got you covered. Here are some of the best Dutch Bros drinks if you like your coffee balanced and sweet with a touch of your favorite flavors.
Picture Perfect
Picture Perfect is not only made for popping off your Instagram feed but also your taste palate.
As the name described, this is definitely one of the most eye-catching Dutch Bros drinks with drizzles of caramel and chocolate sauce running around the side.
The blended caramel and chocolate drizzle freeze is also a perfect flavor combo to enhance the coffee taste instead of overshadowing it.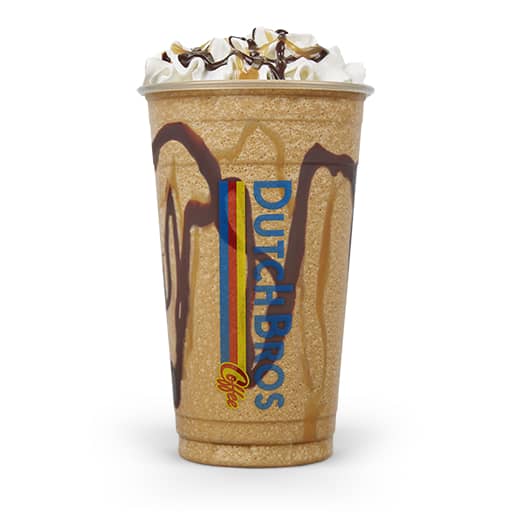 You can enjoy one of the best Dutch Bros menus together with some whipped and extra drizzling of caramel and chocolate as well.
Dutch Canyon
Another Freeze Dutch Bros coffee option for you is the Dutch Canyon, featuring a variety of types of chocolate – dark and white chocolate and chocolate macadamia nut. This might as well be a mocha lover's wet dream.
The result is an aromatic drink with subtle sweet notes, a velvety smooth body, a deep chocolate flavor, and a nutty aftertaste.
The best Dutch Bros chocolatey drink is finally topped off with a caramel drizzle to add a richer and sweeter touch.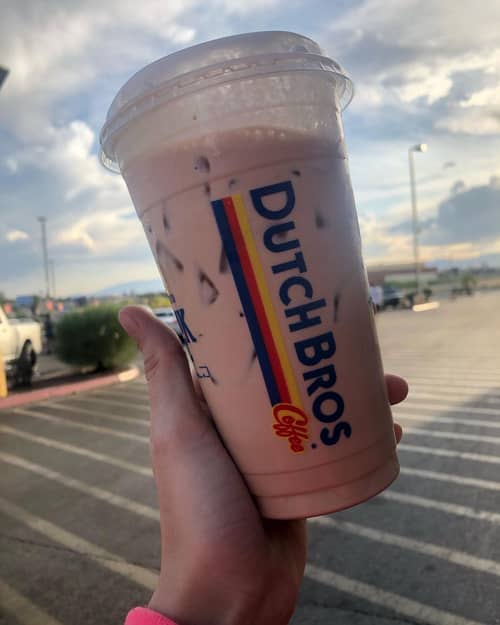 ---
Dutch Bros Blue Rebel
Among the best Dutch Bros menus, energy drinks are actually more popular than you might think.
If you feel like consuming caffeine in a form other than regular coffee one day, make sure to check out the Blue Rebel energy drink section, and you might find your new calling.
Shark Attack
The best drinks might just be the most striking ones on the outside as well.
This colorful energy drink is called Shark Attack, featuring blue raspberry, coconut, and lime flavors syrups and pomegranate drizzle topping to bring colors and positivity to your daily routine.
---
Dutch Frost
Looking for shakes? These classic drinks now come in your favorite flavors as some of the best Dutch Bros menus!
White Chocolate
Here's a blended white chocolate option for chocolate lovers.
This one deliciously sweet drink is basically a lovechild of an ice cream shake and a white chocolate bar, taking up the consistency of the former and the flavors of the latter. Straightforward but satisfying nonetheless.
Birthday Cake
Ever dreamed of enjoying your birthday cake in the form of a drink? Here's your dream come true.
Make it like your birthday every day with this Birthday Cake Dutch Frost, featuring white chocolate sauce and almond roca syrup blended with your classic shake.
Finish everything off with the whipped and the confetti sprinkles for an authentic celebratory feeling.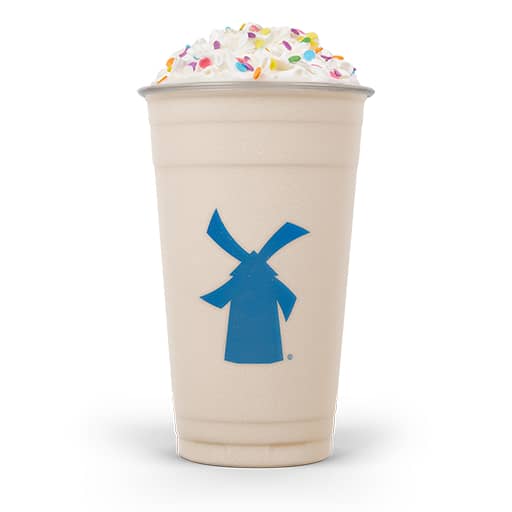 White Zombie
This white zombie mocha uses both white and dark chocolate sauce, on top of the exclusive chocolate milk and vanilla flavor to create a sweet and nutty cup of mocha to drag you out of the zombie state in the early morning hours.
Some say the flavors combo and the presentation are pretty similar to the Starbucks' tan mocha.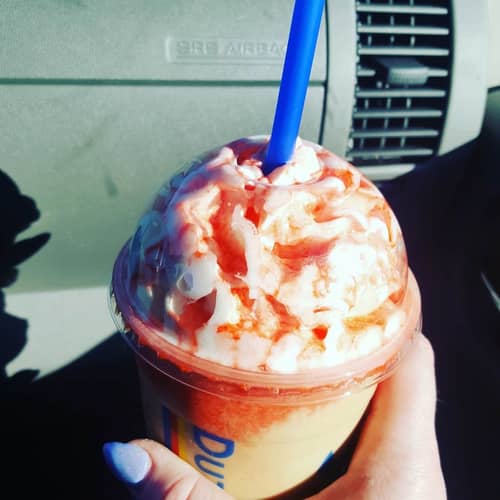 ---
Tea
Aside from coffees, shakes, and energy drinks, the brand also sells teas, lemonades, and Italian sodas! It has caffeine in every shape and form to help you get through the day in the best way possible.
Tropical
The best Dutch Bros tea has to be the blue Tropical.
The blend of passion fruit, coconut, and blue raspberry combo proves to always be successful.
In this case, it sweetens up and brings a breath of fresh tropical air to the classic green tea or Paris black tea. Have it with ice to relieve you from the exhausting heat of a hot summer day.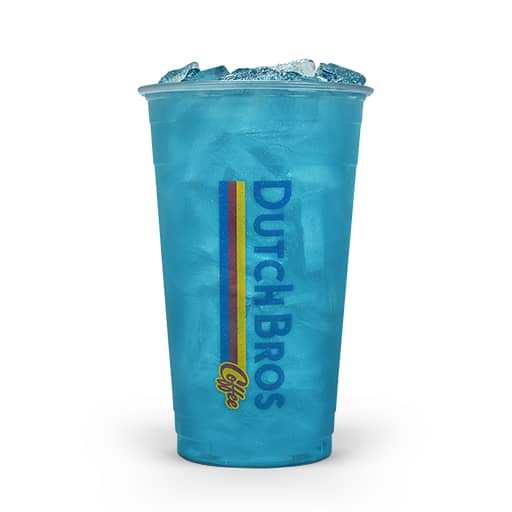 ---
Lemonade
Palm Beach
Another sweet escape in the form of a drink that'll scream relaxation is the intensely red Palm Beach lemonade.
The best Dutch Bros lemonade is mixed with pomegranate and peach-flavoring syrups to balance the sourness and sweetness in your palate.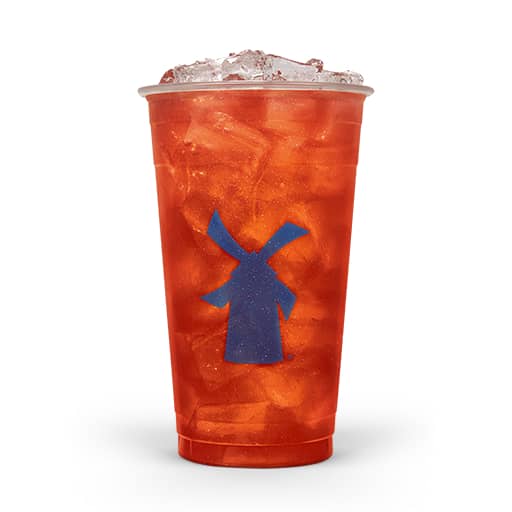 ---
Other Dutch Bros Drinks
Looking for the secret menu? Here are some of the more secretive drinks that aren't featured on the brand's main website despite all the hype around them.
Black Forest Freeze
Despite the name exuding a dark magic vibe, this cheerful mix of coffee and vanilla ice cream actually features sweet cherry syrup on top of some dark choco sauce.
Sunset Mixer Summer
The only thing missing from you enjoying your hot girl summer is this refreshing lemonade.
Regular lemonade is old news. Have fun with some aromatic and nutty coconut milk and real strawberry fruits in the mix!
Who needs to stop by the waterfront destination when you can find the hot summer right here?
Dutch Crunch Breve
Looking for something extraordinary to spice up your coffee routine? Have you heard of white coffee?
Grab a cup of iced Dutch Crunch Breve which is served with strawberry, hazelnut, and white coffee rather than regular old dark espresso.
It also gives you an extra dose of caffeine and a nuttier and brighter profile due to being roasted at a lower temperature.
Snickers Mocha
Hungry? Grab a Snicker. Don't have a Snicker? Grab a Snickers Mocha!
It has all of the magic ingredients in a Snicker that make you so happy, including hazelnut, caramel, and dark mocha sauce as a dark choco alternative.
Have it blended and iced and don't let hunger happen to you.
Caramel Pumpkin Brûlée Breve
The name is a bit much but it describes exactly what you can get!
Why stop at a regular pumpkin spiced latte when you can upgrade to a breve with complex flavors of pumpkin, salted caramel.
Enjoy the drink with a Soft Top, extra pumpkin drizzle, and some sugar sprinkles as well.
---
Wrapping Up the Best Drinks at Dutch Bros
Those are the 17 best drinks at Dutch Bros from what I've tasted. Although it takes a bit of driving and queueing to get the drinks, they are definitely worth the chase.
If you're worried about the sugar overload, the brand does have sugar-free alternatives for those syrups, so just ask and you'll be taken care of.