If you are a frequent visitor to coffee shops, you must be aware of the constant debate around Starbucks and Dutch Bros.
Each business has its perks and drawbacks that can match the personal preference of each coffee drinker.
So, in this article, you'll be able to read a comprehensive Dutch Bros vs Starbucks comparison to settle this war once and for all.
---
Who Is Dutch Bros. Coffee?
Dutch Bros is a drive-through coffee chain with franchise locations that can be found throughout the United States.
The Dutch Bros coffee business started out in 1992 as just a pushcart by the railroad tracks in Grants Pass, Oregon, which is also where the current headquarter resides.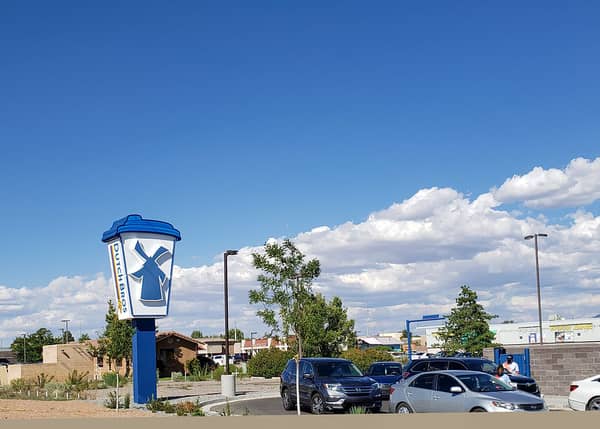 It was set up by Dane and Travis Boersma, two brothers of Dutch ancestry, which explains the brand name if you're wondering what Dutch Bros stands for.
With the help of friends, families, and dedicated customers, they managed to expand and opened their first franchise in 2000. And today, you can find a Dutch Bros coffee shop in 11 states across the US (mostly in the West).
---
What Is So Special About Dutch Bros?
Variety Of Drinks
At first, the brand was focusing on serving espresso, a traditional and straightforward coffee drink.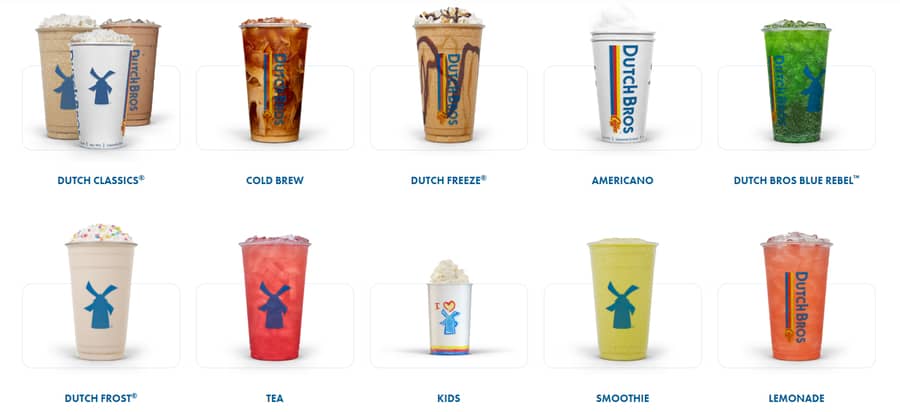 But one of the best things Dutch Bros is known for today is its wide variety of both drink and food options, including many captivating menus for non-coffee drinkers.
Other than classic Dutch Bros coffees like espresso, Americano, and Cold Brew, customers can get a taste of the brand's classic drinks.
Some of the fans' favorites are Caramel Mocha (Caramelizer), Chocolate Macadamia Nut Breve (Annihilator), and Vanilla & Caramel Breve (Golden Eagle).
For customers in love with the balanced and smooth flavors of blended coffee, the Dutch Freeze drinks menu should get the job done.
A cup of blended Picture Perfect, which is a coffee drink with caramel and chocolate drizzle, should be a feast to both the eyes and the taste palate.
Customers may also consume caffeine in other forms and flavors, including their signature energy drinks (Dutch Bros Blue Rebel), shakes (Dutch Frost), and tea.
Dutch Bros also offer other soft drinks options that anyone can drink like smoothies, lemonades, sodas, chai, cocoas, and so on.
Convenience
Dutch Bros doesn't offer a traditional coffee shop experience where you sit at a coffee table and leisurely enjoy your cup of Joe.
But, the brand has mastered the game of drive-through coffee to deliver the best quality coffees and service to the customers.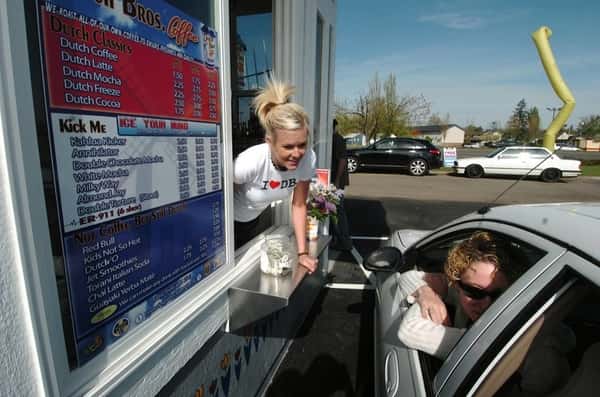 That's what prompted the growth of Dutch Bros during (and after) the COVID-19 pandemic. That's why it's becoming an intimidating competitor in the coffee market. And that's why you've been hearing so much about the brand recently (including this article).
What's more, the brand is also open 24/7 to fix you a cup of coffee or some cold drinks any time.
Friendly Customer Service
When speaking of Dutch Bros, many immediately think of the upbeat, positive, fun customer experience that the brand prides itself on.
The "broistas" at the coffee shops make sure that customers are taken care of with a friendly attitude. From simple greetings and bright smiles to small talk exchanges, you can leave your worries behind once you walk in to grab your coffees.
Reward System
Dutch Bros also has its own Dutch Rewards system available on its app to help you gain points per purchase and redeem free drinks!
---
Starbucks Coffee
It's the 2020s. Most people who drink coffee know of Starbucks.
Headquartered is in Seattle, Washington, Starbucks is a global company with a chain of coffee houses and roastery reserves.
Founded in 1971, the company entered the world of coffee to roast and sell coffee beans, teas, and spices.
And today people from over 80 countries all around the world can get a taste of what Starbucks offers at their local Starbucks location.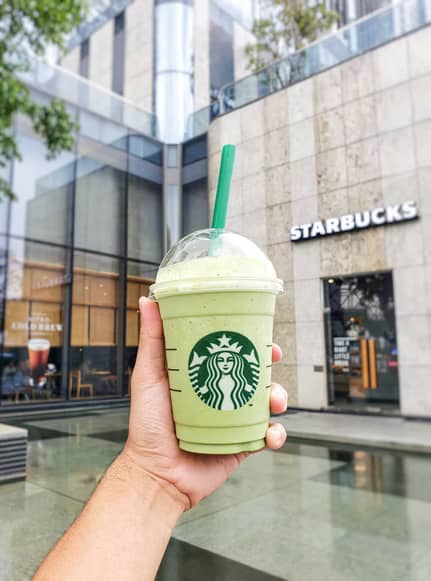 ---
What Is So Special About Starbucks?
While Dutch Bros is a great place and all, Starbucks still takes the biggest piece on the table. In 2019, Starbucks had the highest share of the coffee shop market in the US, accounting for around 40% of them all.
So, how did Starbucks get there?
Atmosphere
One of the winning factors that give Starbucks such a cult-like following is the atmosphere it brings.
The customer-centric concept helps the customer feel at ease to leisurely enjoy their cups of coffee, quietly work and study, or meet up for fun or business purposes.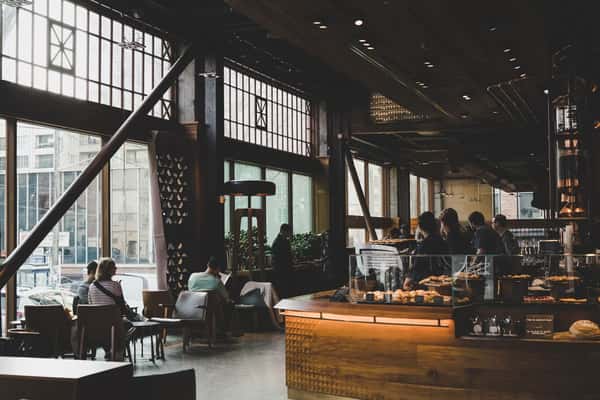 It's the furniture set-up, the lighting, the color scheme, the coffee aroma, the music, and the overall ambiance that bring extra comfort and satisfaction to the customers' experience.
Accessibility
As I've mentioned, Starbucks is a giant global coffee chain. With over 15,000 locations in the US alone in 2020, its expansion has made it easy for everyone to access and get their caffeine fix.
Signature Drinks
Thanks to its giant platform, Starbucks has successfully promoted many coffee and non-coffee menus to the general public.
Some of them went on to become their signature drinks such as the infamous Frappuccino or the sweet seasonal favorite, Pumpkin Spice Latte. Every autumn season, people line up to get a taste of that seasonal finest flavor.
Rewards System
Similar to Dutch Bros, Starbucks also has a Starbucks Rewards system in place. The customers can collect Stars for each of their purchases and redeem free drinks and foods on the menu.
---
Dutch Bros Vs Starbucks Coffee – How Do They Compare?
Experience
From my description above and your personal experience with both Starbucks and Dutch Bros, you can probably tell that you'd get a different grind out of each of them.
Dutch Bros is upbeat and pretty fast-paced with its colorful menu and drive-through business model, making it more appealing to the younger demographics like teenagers and high school students.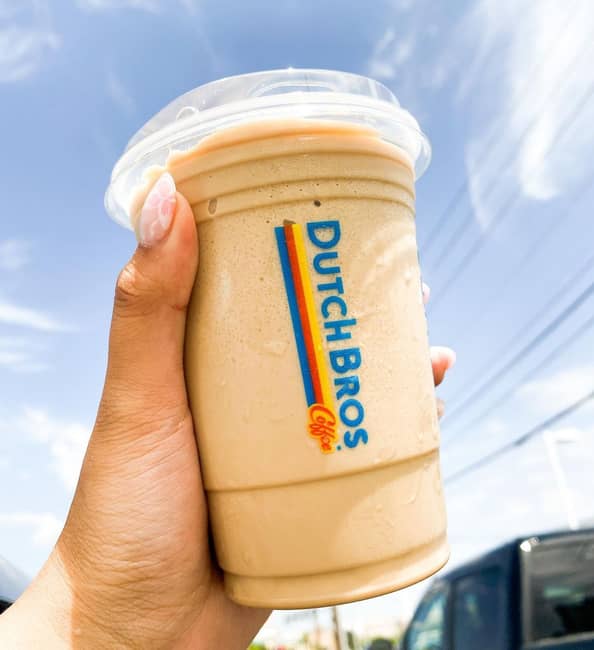 On the other hand, the atmosphere and coffee drinking experience that Starbucks brings to the table is more like that of a traditional coffee shop, though the company is also known for selling coffee-to-go.
Menu
Dutch Bros wins in terms of a variety of beverages, from hot and iced coffee, Cold Brew, sweet shakes, energy drinks, teas, to smoothies, lemonades, and sodas. Everyone of all ages can grab a drink that suits their taste.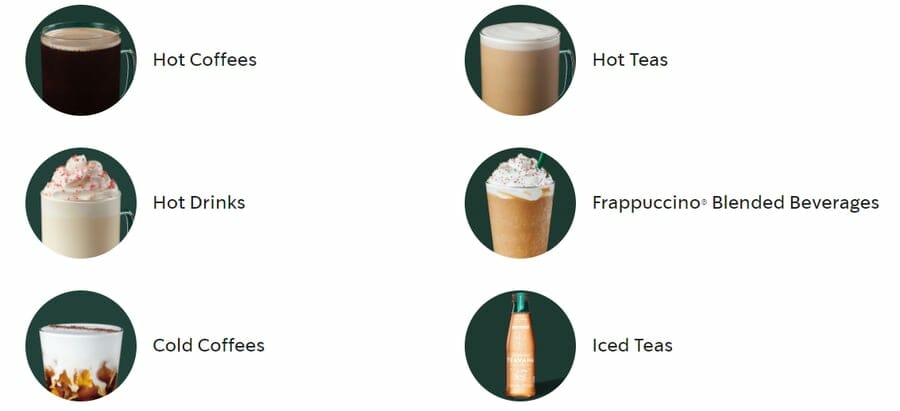 But Starbucks definitely wins in terms of variety in coffee beverages as it's more focused on serving coffee. You can also find hot and iced teas as well if it's more your cup of tea.
Can you guess one of the biggest differences between Dutch Bros and Starbucks?
Starbucks started as a roaster and retailer of coffee beans, teas, spices. Today, the barista still uses high-quality coffee beans that meet its rigorous standards for brewing specialty coffee brews.
Compared to this giant, Dutch Bros's beans just aren't up to par.
Cup Sizes
Dutch Bros's cup sizes are pretty straightforward using your typical small-medium-large system:
Small (12 oz hot and 16 oz iced and blended)
Medium (16 oz hot and 24 oz iced and blended)
Large (20 oz hot and 32 oz iced and blended)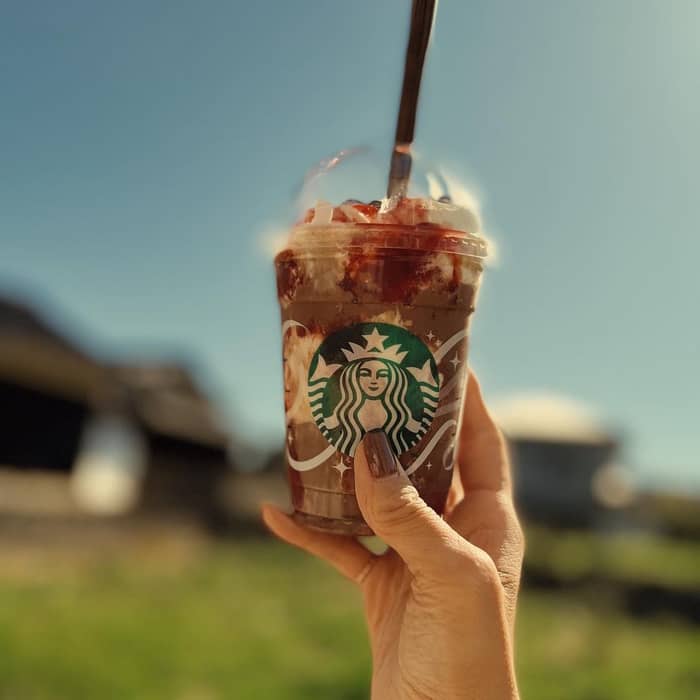 Meanwhile, Starbucks takes the extra route which has confused many people, especially those who aren't frequent visitors of the store.
It has 6 different cup sizes in both English and Italian:
Short (8 oz)
Tall (12 oz)
Grande (16 oz)
Venti (20 oz hot and 24 oz cold)
Trenta (31 oz cold – the biggest drink)
Cost
So, which is more expensive – Dutch Bros or Starbucks? Easy, Starbucks.
There is a lot of debate around whether Starbucks is expensive or not, but the general consensus is that Dutch Bros offers caffeine at a much more affordable price point.
---
To Wrap Up
Both Dutch Bros and Starbucks have their perks to offer, be it higher-quality coffee taste, more variety in the menu, or a cheaper price tag, at the end of the day, it's your choice that matters. Who's your favorite and why?