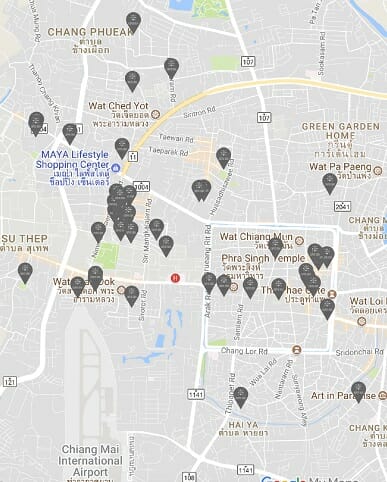 Subscribe And Get Your Kickass World Cafe Location Map
Not a coffee geek yet? Try this, you'll love it!
Find the best coffee shops around the world and follow my adventures as I sip my way through the globe.
hi, I'm tim
Welcome to my ad-hoc chronological caffeinated narrative, sipping my way around the world. New Year's Eve 2013, I was introduced to Specialty Coffee in the middle of nowhere in southern regional village of Paksong, Laos.
My first drip-style Pourover brew was served as black as ace of spades… and I hated it. However, after 4 days of continued persistence, I grew to fall in love with this artisan style coffee. The Coffee Geek within me was unleashed.
Our Best Coffee Burr Grinder Reviews
Looking for the BEST Burr Grinder for Coffee? No Need to Look No Further. Check Out the Latest Reviews Here. However, The Baratza Grinder was…
Our Best Coffee Maker Reviews
Looking for the BEST Coffee Maker? We Cover Them All! Check Out the Latest Reviews Here. Find The Coffee Maker That Suits You and Your Price Range.
7 Best Keurig Coffee Makers Review
Confused about which Keurig brewer you should buy? We examined almost all Keurig Coffee Makers and found that of the 7 we trialed, the top spot goes to..
Chiang Mai is an absolute gem of unique culture, nature, and adventure in the northwestern part of Thailand. In recent years, people from all over the globe have flocked here for its high quality and ease of living, gorgeous natural surroundings, and abundance of...
read more
Understanding the difference between a cappuccino and a latte can stump both those who are new to espresso drinks and those who consider themselves aficionados.We'll show you how to tell a latte and cappuccino apart, then how to make them at home. Plus, we'll guide...
read more