Nothing beats a good breakfast with delicious coffee in a shop known for it, especially if you're traveling or in a rush for work and don't have time to prepare your breakfast.
Whatever it is, Starbucks breakfast hours have you covered. Yes, Starbucks is known for more than just selling coffee and coffee beans.
They also sell pastries and bread that are ideal for breakfast.
In this article, we'll look at Starbucks' breakfast hours and the Starbucks breakfast menu items.
---
When do Starbucks breakfast hours start?
Starbucks breakfast hours start at 6:00 AM and last all day, every Monday to Sunday.
Please keep in mind that this does not apply to all Starbucks world locations. Some stores follow a different schedule, but the time mentioned above is the most common in all locations stores.
We strongly advise you to visit the Starbucks coffee shop's website, message them, or ask one of their employees about their breakfast hours.
One thing is sure: Starbucks is open every day, and you can be confident that no matter what day you choose to come for breakfast, Starbucks will be open to accommodate you.
---
Starbucks breakfast hours menu
Here are some Starbucks breakfast items that you can choose from, starting with the hot breakfast sandwiches to spreads and egg bites:
Bacon, Sausage & Egg Wrap
It's made with potatoes, cheddar cheese, bacon that has been smoked twice, flavorful pork sausage, and scrambled eggs.
A flour tortilla wraps each of those ingredients.
This breakfast food contains 640 calories and is a delicious breakfast items you must try.
---
Impossible breakfast sandwich hours
This breakfast item, just like its name, is remarkable.
What makes it unique is that the sausage used in this item is made from plants like soy protein, oil, garlic powder, onion powder, and some fillers.
It is then combined with fried eggs and cheddar cheese that are nicely wrapped up into an artisan sesame ciabatta bun.
This item is specially made for vegetarians. It has 420 calories and is also high in protein.
---
Bacon, Gouda & Egg Sandwich Starbucks Breakfast
The Bacon, Gourda & Egg Sandwich comes on an artisan roll.
At first glance, you might think that it's dry and a little hard to bite, but your first bite will reveal the best of it.
It has melted aged Gouda cheese, egg frittata, and sizzling applewood-smoked bacon.
Overall, this is a 360-calorie breakfast item that is delicious.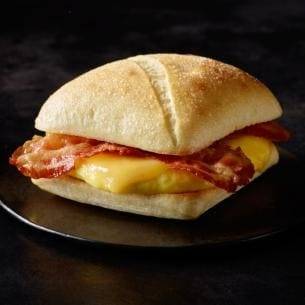 ---
Double-Smoked Bacon, Cheddar & Egg Sandwich
Made with six hours' worth of double-smoked bacon.
The Double-Smoked Bacon, Cheddar & Egg Sandwich also comes with a fried egg and melty cheddar cheese slices, all inside the Starbucks-exclusive croissant bun.
This double-smoked bacon will not only look juicy and tempting, but it will also satisfy your hunger.
This dish comes with 500 calories.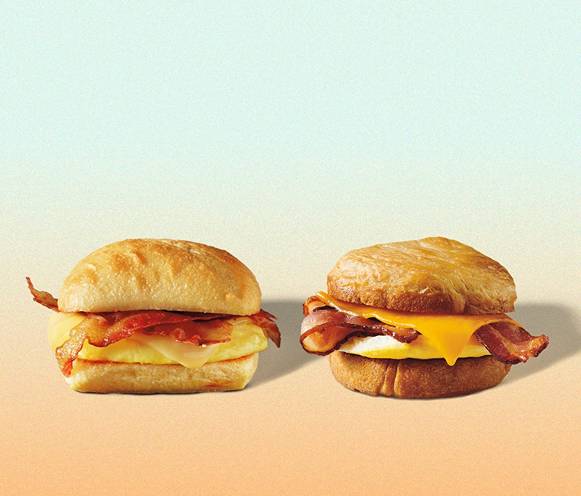 ---
Turkey Bacon, Cheddar & Egg White Sandwich
This egg breakfast sandwich turkey bacon is one of the healthiest to serve breakfast options on our list.
This item is made with turkey bacon, which is lower in fat than traditional bacon used in this type of food.
It contains cage-free egg whites, which have fewer calories and cholesterol since the yolk is removed.
They also used reduced-fat white cheddar cheese and served everything on an English wheat muffin.
This item has only 230 calories and is also a good diet option.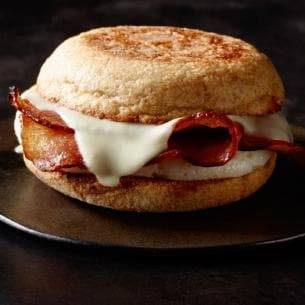 ---
Sausage, Cheddar & Egg Sandwich
This egg white sandwich sausage is for you if you prefer sausage to bacon sandwiches.
You can enjoy a perfectly toasted English muffin with a savory sausage patty, eggs, and aged cheddar cheese.
These sandwiches have 480 calories.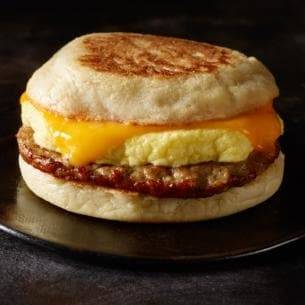 ---
Spinach, Feta & Egg White Wrap
This egg breakfast sandwich spinach is also suitable for vegetarians.
It's a whole-wheat wrap with egg whites, spinach, feta, and sun-dried tomato cream cheese.
All of this is in a 290-calorie package.
---
Avocado Spread
This is the only spread on our list.
The Avocado spread is delicious, and you'll love it, especially if you like spreads and avocados.
It's flavored with lime, sea salt, and garlic. It only has 90 calories.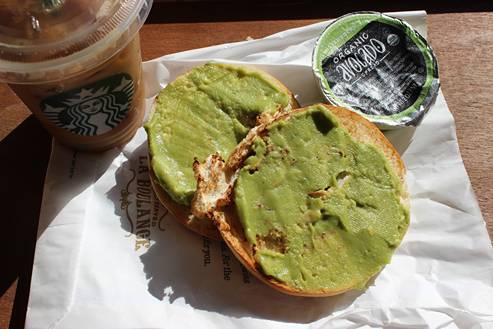 ---
Kale & Mushroom Egg Bites
Kale & Mushroom Egg Bites are made with kale, which has many nutritional benefits, and portabella mushrooms, a tasty and nutritious type of fungus.
It has an earthy flavor, meaty and savory. Both have been chopped fine enough to easily fold into an egg with cheese.
These egg bites have a delicate texture, are healthy, and have a rich flavor that you will enjoy. All for only 230 calories.
---
Bacon & Gruyere Egg Bites
The same as the one mentioned above, but with different content.
Bacon & Gruyere Egg Bites is topped with Applewood-smoked bacon and aged Gruyère and Monterey Jack cheeses.
It contains 300 calories.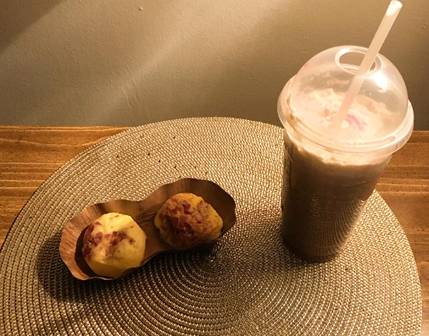 ---
Egg White & Roasted Red Pepper Egg Bites Hour
Egg White & Roasted Red Pepper Egg Bites has spinach and fire-roasted peppers in addition to the Monterey Jack cheeses found in the other egg bites.
It has only 170 calories and is a good option for vegetarians.
---
Conclusion on breakfast hours at Starbucks
Overall, breakfast hours Starbucks are a great option if you don't have time to make your own breakfast at home, are traveling, are working, or simply want to treat yourself or your friends to breakfast.
The breakfast menu is delicious and healthy, especially when combined with one of Starbucks' best-selling coffees.
Thanks for reading.
---
FAQs
Does Starbucks Serve Breakfast All Day?
Yes, Starbucks is serving breakfast items all day long. So if you're not a morning person but still want to try their breakfast item, then you can do so.
Does Starbucks Sell Breakfast Food – Serving Breakfast?
Yes, besides coffee, Starbucks is serving breakfast items such as breakfast sandwiches, spreads, egg bites, and other pastries, which you can see on their breakfast menu.
What Time Does Starbucks Stop Serving Breakfast?
They don't stop serving breakfast – Starbucks serve breakfast items all day long to their customers.