Cafe Bustelo coffee is the kind of specialty dark roast coffee that people get totally hooked on once they've had it.
In fact, it's been spreading like wildfire since the 1990s, when it caught the attention of the up-and-coming New York hipster and artist community.
But this famous ground coffee (beans as well) got its start amongst the thriving Latin communities on the East Coast of the United States nearly a century ago, in 1928.
---
Here's What We'll Cover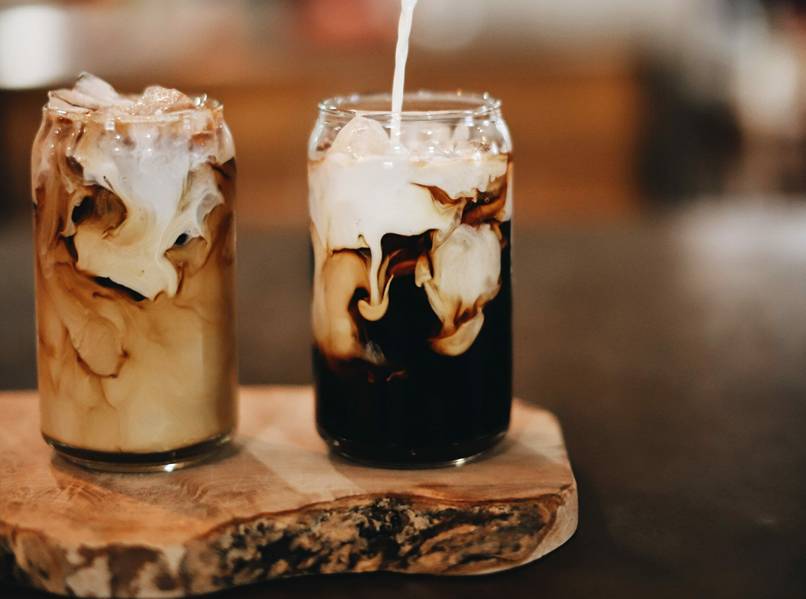 A brief history of Café Bustelo

What makes Café Bustelo the beloved special blend that it is

Common questions asked when people want to make Cafe Bustelo cold brew coffee

Our very own recipe to make cold brew coffee with Café Bustelo

Other forms of Café Bustelo you can buy and make
A Brief Cafe Bustelo Espresso History
Gregorio Bustelo was a Spanish immigrant who moved to New York in the early 20th century and never lost touch with his roots.
On the contrary, he expanded them actively—traveling to many different Latin American cities to absorb their culture and lifestyles.
It was Havana, however, that inspired him to create a Cuban-style coffee that would be accessible to everyone in his community.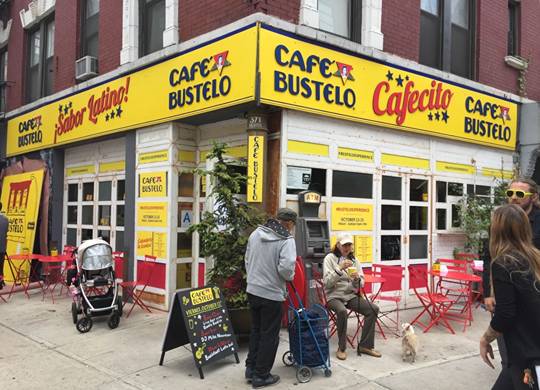 He created Café Bustelo Espresso while working at a restaurant in Manhattan, and once he'd saved up enough money, he opened his own coffee roasting company, which produced his specialty blend at a scale large enough for it to grow into a household name.
Café Bustelo: Espresso or Just Dark Roast?
Café Bustelo Espresso quickly gained mass awareness and acclaim as the average person could not only afford to buy it to brew at home in a common coffee maker like a French press, but importantly they could find it everywhere from their local independent supermarket to the corner bodega on their street.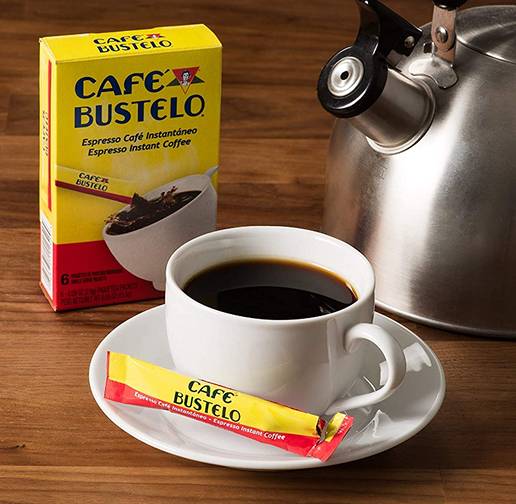 It was robust, distinct, strong coffee that was reminiscent of what people had only tasted coming from espresso machines, so it was given the name Café Bustelo Espresso.
But nevertheless, the coffee grounds (and more recently, whole coffee beans) sold under the Café Bustelo brand won't make true espresso.
It is simply a strong dark roast coffee that's been lovingly called espresso since that's what it represented to the millions of loving customers it's reached in nearly 100 years on the market.
---
What Makes Cafe Bustelo Special?
Coffee Cafe Bustelo was made by a Spanish immigrant specifically for other Latin Americans, with love for Latin culture at the core of its flavor profile and strength.
It was one of the first coffee brands many of its customers were able to bring into their homes easily and cheaply, and perhaps most importantly, it's a uniquely strong coffee.
---
Is Cold Brewed Cafe Bustelo a Good Idea?
Sure! Why not? Delicious iced coffee is great when it's made well using nearly any coffee. So if Bustelo is your dark-roasted coffee of choice for cold brewed iced coffee, we're all for it!
And you'll definitely be able to make a yummy batch of cold brewed cafe with it.
Is Cafe Bustelo Coffee Better As Hot or Iced Coffee?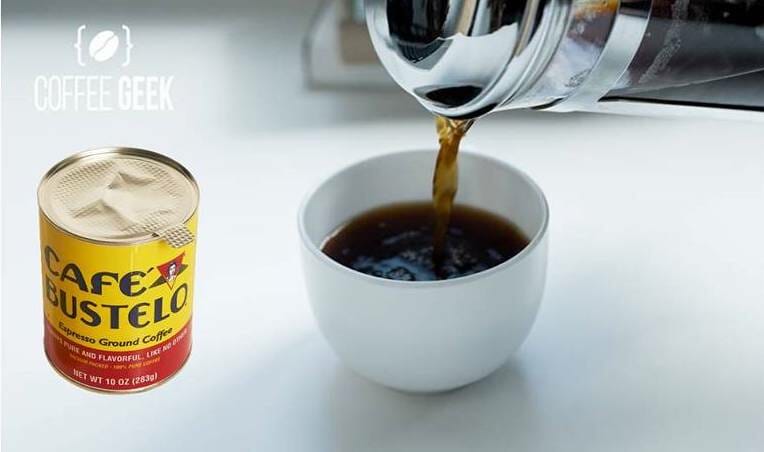 Since Café Bustelo has been seen and marketed as an espresso alternative, it's traditionally enjoyed as hot coffee.
Some would say that its robust dark roast coffee flavor is better suited for hot coffee as opposed to iced coffee or cold brew coffee.
But coffee tastes are complex and highly personal.
If you love the flavor of Café Bustelo and you're into cold brew coffee, there's no reason why you can't prepare iced coffee using the beloved brand.
Whether it's better hot or as cold brew is entirely dependent on your preferences, although in our personal experience we tend to enjoy its unique flavor profile a bit more when it's served hot.
---
How to Make Cold Brew Coffee With Café Bustelo
Making cold brew coffee or cold brew concentrate with Café Bustelo is just as straightforward as making iced coffee with any other brand.
A Note on Grind Size and Your Choice of Coffee Maker
The key thing to note is that Café Bustelo ground coffee (the traditional form found in the famous yellow and red can) is a more coarsely ground coffee.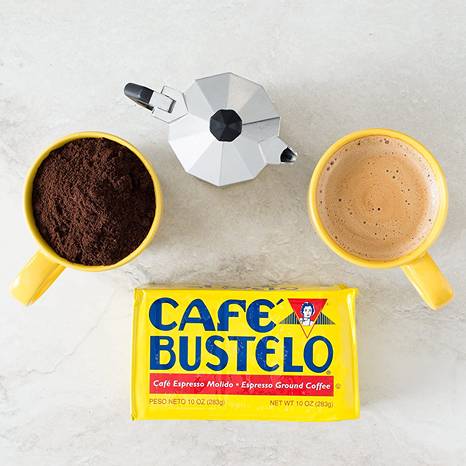 It's perfectly suitable for a cold brew as well as brewing hot in a drip coffee maker, Moka pot, French press, or pour-over coffee maker.
But if you wanted to use an AeroPress as your cold brew method, you need to buy Café Bustelo's whole coffee beans and grind them yourself with a burr grinder to medium-fine grind size.
Hot to make Cafe Bustelo Cold Brew – Recipe
What You'll Need
Café Bustelo ground coffee or whole Cuban coffee beans plus a good coffee grinder

Cold water, filtered

A coffee maker like a French press or a good coffee filter

At least one glass jar or glass bottle with a lid (a mason jar is perfect)

A timer (your phone will do)
Instructions
Pour your Cafe Bustelo grounds into your glass container of French press

Add cold water at 4x cold water to coffee—4 cups water for every 1 cup of coffee grounds, for example

Stir lightly but thoroughly to ensure all your coffee is saturated in the water

Cover the container

Let the mixture sit out (at room temp, not in the fridge) for at least eight hours—ideally for between 12-24 hours

Taste test your cold brew coffee occasionally to determine when the coffee is ready (this is primarily a matter of preference in flavor and strength)

Now it's time to filter.

If using a French press, press the plunger down just like you would normally.

If cold brewing in a mason jar or other container, pour your coffee through a well-supported paper coffee filter or similar into the container you'll store it in

To enjoy now, ready an ice-filled glass and pour yourself a delicious cup of cold brew iced coffee
---
Making Cold Brew Coffee Concentrate With Cafe Bustelo's Coffee
In order to make concentrated cold brew, which is great for keeping on hand for an easy cup anytime without dedicating all the storage space you'd otherwise need for fully diluted cold brew coffee, you can cut down your cold water to coffee ratio to around half.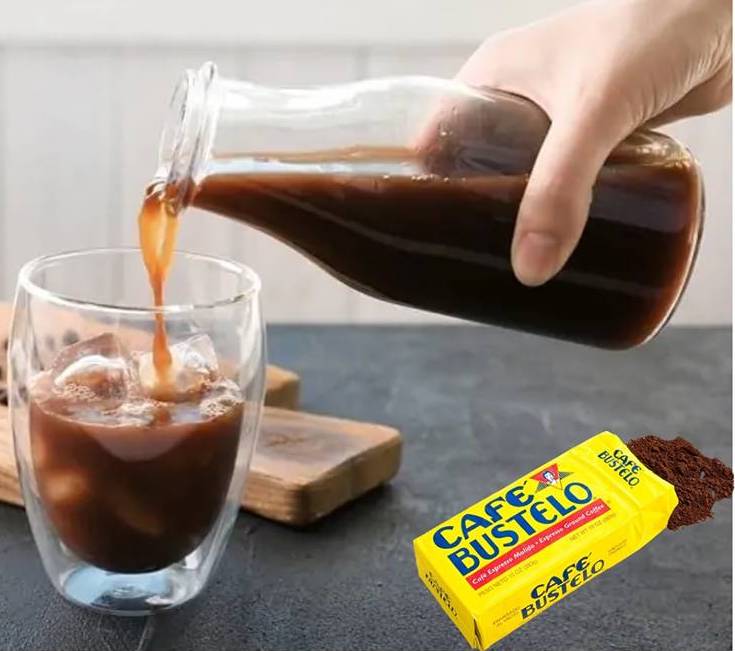 That means instead of 4:1, you'll repeat the process to make cold brew coffee using around twice as much cold water as coffee.
The result is a strongly concentrated coffee that you can dilute with cold water and regular water ice cubes when you're ready to enjoy.
---
What Other Forms Does Café-Bustelo Come In?
If making cold brew iced coffee with Café Bustelo has piqued your interest in what other forms the famous coffee brand is available in, you're in luck.
The brand has expanded substantially over the past couple of decades, and now proudly offers its coffee in forms including:
Whole coffee beans

Pre-made ready-to-drink beverages

Extra robust blends

K-Cup and single-serve pods

Decaf
---
Wrap-Up: Make Iced Coffee or Cold-Brew with Café Bustelo Espresso
Café Bustelo is traditionally a robust, dark roast coffee blend with a strong, memorable coffee taste, enjoyed hot.
But with the growing popularity of cold brew coffee as well as international recognition of Café Bustelo as a delicious, unique, and culture-rich coffee brand, the two are converging more often than ever.
Brewing coffee cold brew with Café Bustelo is both possible and enjoyable, and we recommend giving it a try yourself.
Let Us Know What You Thought!
Did you go ahead and make cold brew coffee with Café Bustelo? If so we want to hear your thoughts – review cold brewed! Did you use your own recipe? Modify ours?
What are your thoughts on cold brew Cafe Bustelo compared to hot coffee from a drip coffee maker?