Though some coffee lovers turn to coffee in the morning to jump-start their day, it's also quite a treat any time of the day.
Coffee is one of the most popular drinks in the world. But did you know that there are many popular flavors?
Flavored coffee beans and ground coffee can offer a rich and satisfying experience for those who don't like their coffee black but also enjoy getting their daily caffeine fix with their morning coffee.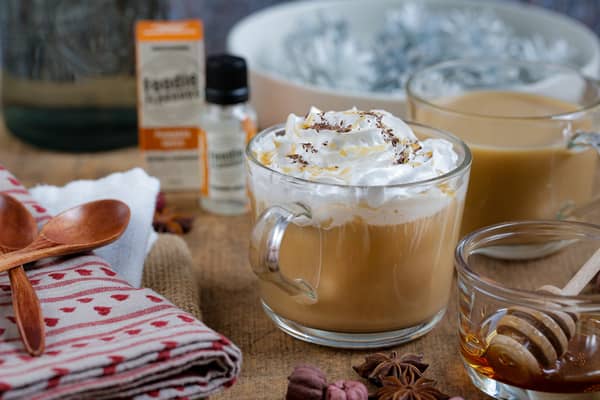 Here, we list some of the most popular coffee flavors available today. These are great for coffee connoisseurs and novices exploring the varied coffee scene!
Keep reading to find your new favorite!
---
The 10 Most Popular Coffee Flavors
When it comes to coffee, you can't beat the variety of flavors available.
From sweet to earthy and everything in between, there are many coffee flavor options to suit any palette.
Here are some of the most popular coffee flavors:
1. French Vanilla
French vanilla-flavored coffee is one of the most popular coffee flavors in the world.
It's versatile, and it goes well with nearly anything.
In coffee, vanilla complements bold flavors like caramel and chocolate and works well with more subtle flavors like hazelnut or almond.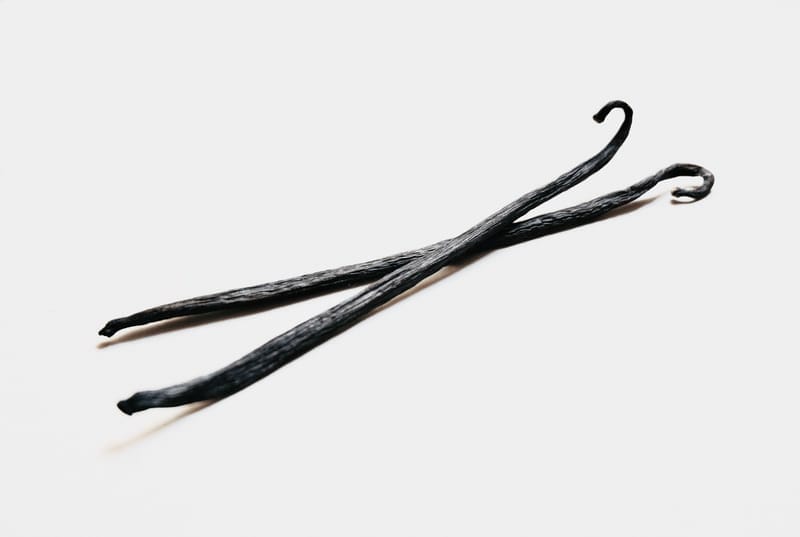 If you're looking for ways to add vanilla to your coffee, try adding some vanilla extract or vanilla-infused K-cup creamers. You can even put some vanilla beans in your bag of coffee for an extra flavorful brew!
---
2. Cinnamon
Did you know that cinnamon-flavored coffee is one of the most popular flavors?
It's true! Cinnamon is naturally spicy and sweet, so it complements coffee's bitter, deep and rich flavor.
The warming taste will also help you stay warm on those chilly fall evenings or winter mornings!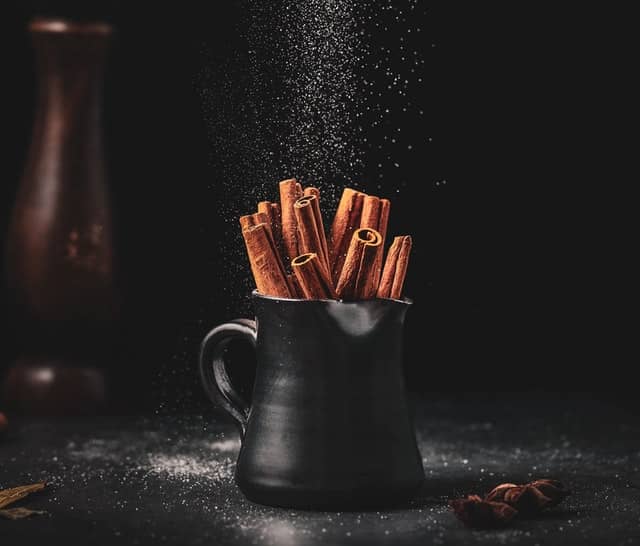 To make homemade cinnamon coffee, simply stir in some high-quality syrup or cinnamon spice into your cup.
---
3. Mocha
Mocha coffee is your go-to choice if you like your coffee on the sweet side. This combination of dark chocolate syrup, coffee, and milk is simply irresistible.
The rich and semi-sweet flavor of the chocolate blends nicely with coffee's strong flavor and bitter notes.
Mocha is a delicious blend of coffee and chocolate that you can enjoy as hot coffee or iced coffee.
Try this sweet drink in the morning or afternoon if you're looking for something different from your regular cup of joe but still want to keep it simple.
For a special St. Patrick's Day treat, add Irish cream liqueur or Irish whiskey and whip cream to your Caffè Mocha!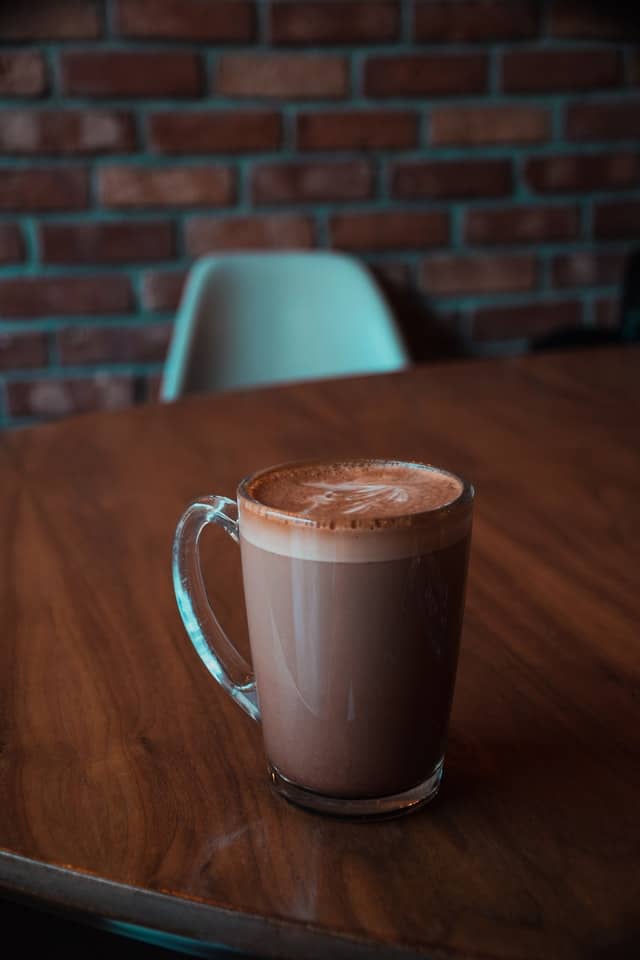 ---
4. Caramel
If you're looking for the best-flavored coffee that's not too sweet and not too bitter, caramel flavor coffee is a perfect choice.
It's rich and robust, reminiscent of the famous French dessert crème Brulee.
The buttery sweetness of caramel is incredibly addictive, making it a great way to amp up your coffee without the need to add milk.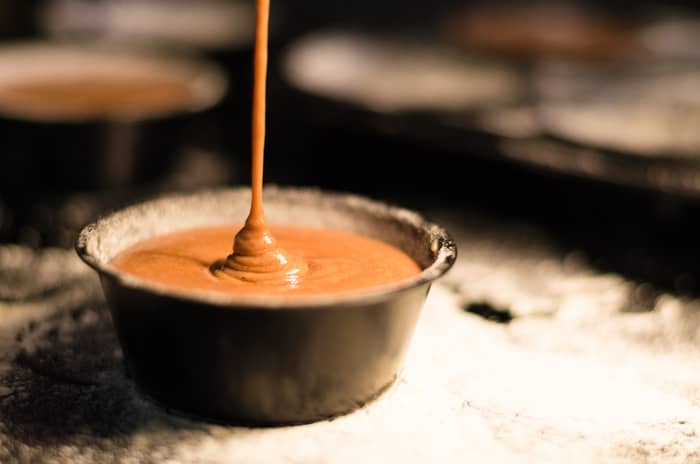 ---
5. Pumpkin Spice
The aroma of pumpkin spice coffee is enough to make you feel all warm and cozy.
The heavy aroma and flavor are achieved using a seasonal blend of autumn spices like nutmeg, cinnamon, ginger, and cloves.
It's a must-have for those chilly fall evenings.
You can buy ready-made pumpkin spice coffee blends from your local grocery store or online stores like Amazon.
Or simply make your own pumpkin spice latte at home with evaporated milk and the signature heady concoction of spices from your pantry.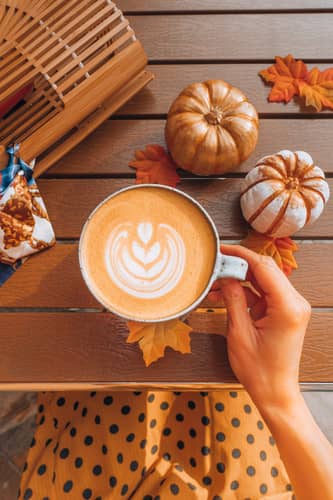 It's important to remember that not all pumpkin spice flavors are created equal. In fact, some brands use flavored chemicals to achieve their signature taste. Look for companies that use natural flavor ingredients if possible.
---
6. Peppermint
Peppermint-flavored coffee is the quintessential Christmas flavor. It has a refreshing and delicious flavor while being strangely warming.
Here's something to keep in mind if you want to try this coffee flavor:
Peppermint is rather strong, so use only a few drops of syrup if you're making this coffee at home.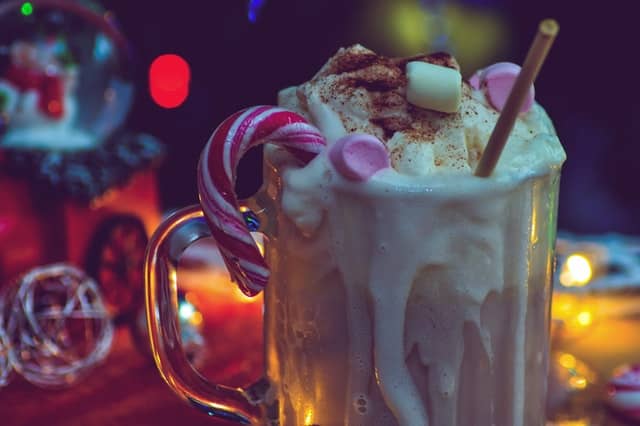 If you're a fan of minty freshness, and peppermint-flavored coffee, enjoy it year-round and not just because the December holiday season is just around the corner!
---
7. Hazelnut
What do you think that nutty aroma wafting out of your local coffee shop likely is? If you guessed hazelnut, you're right!
Hazelnut-flavored coffee is one of the most popular coffee flavors all over the world.
You can find it in everything from lattes to espressos and even mochas—and if you haven't tried it yet, now's the time!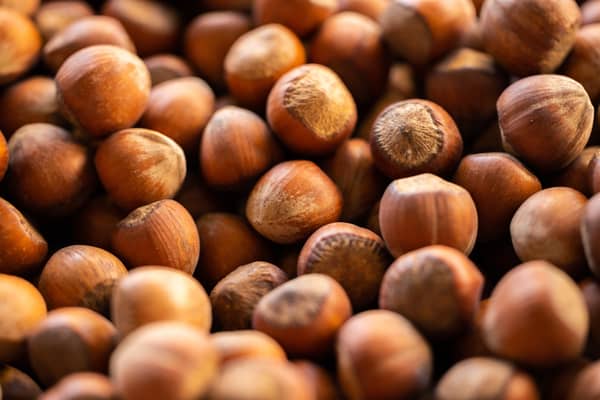 This sweet, nutty coffee (reminiscent of maple syrup) has a rich taste that makes it so distinctive. And while hazelnut is often paired with vanilla or chocolate (because they go so well together), this unique blend will work great on its own too!
The nutty taste of coffee beans works so well with hazelnut, and while the flavor is strong and enticing, it provides a relatively mild and smooth drinking experience.
---
8. Butterscotch
Butterscotch is a favorite pick for many coffee fans.
This sweet and nutty syrup made when you mix brown sugar with melted butter is great for anyone who loves the buttery taste of butterscotch, with a slight tinge of deep brown sugar molasses.
If you're looking to tone down the acidity of strong coffee, butterscotch will help.
For a fantastic taste, add butterscotch syrup to fresh black espresso or light roast coffee beans.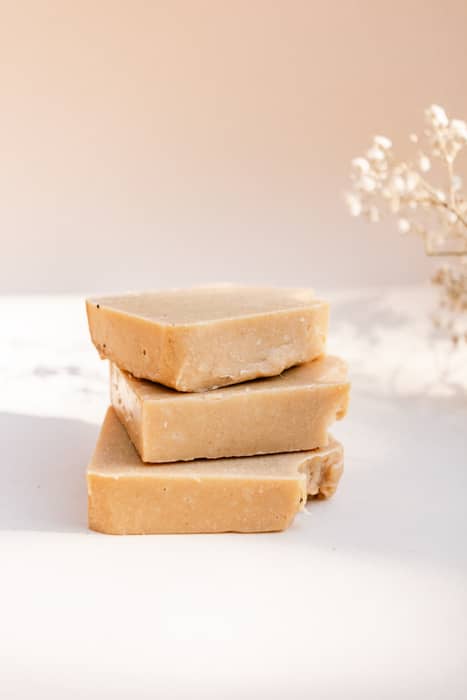 ---
9. Highlander Grogg
Highlander Grogg is a great place to start if you want to try a new and indulgent coffee flavor.
The flavor profile is reminiscent of a sweet, syrupy, and buttery pancake breakfast.
You'll get notes of vanilla, caramel, hazelnut, butterscotch, rum, and other flavors that will be pleasing to your tongue
So, if you love cream, sweetened condensed milk, and sugar in your coffee or just want something mild and approachable, this could be your new favorite cup!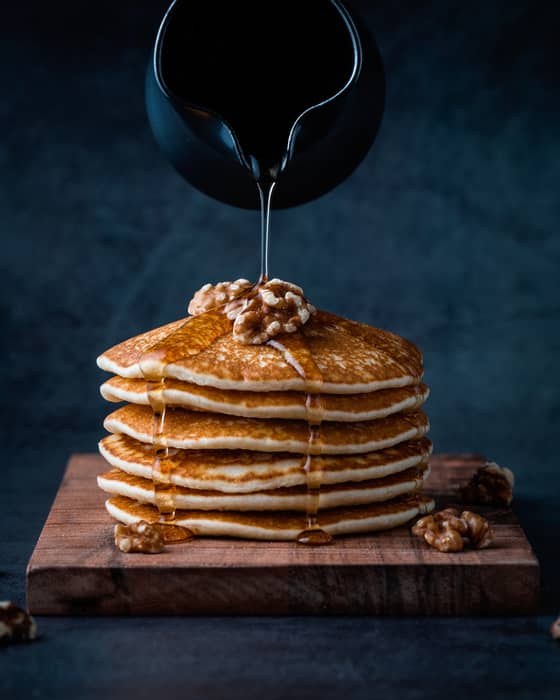 ---
10. Birthday Cake
Birthday cake comes in many different forms: from cakes, cupcakes, and ice cream to lattes and mochas.
Although there are many variations of this flavor available today, one thing remains true – everyone loves birthday cake, and that includes birthday cake-flavored coffee!
Birthday cake coffee is one of the most popular coffee flavors.
It's sweet and vanilla-like, ideal for a dessert or special occasion.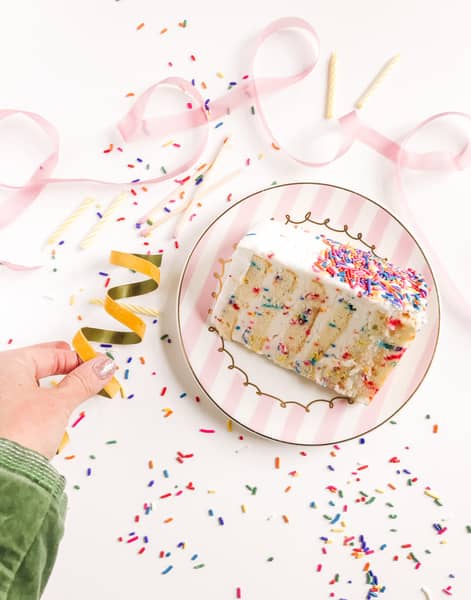 This popular coffee flavor is also great if you want to get away from the traditional flavors generally associated with your morning cup of joe.
It has a milder taste than some more intense flavors, such as hazelnut or caramel, making it an excellent choice for those who don't typically like bolder tastes in their coffee but still want a satisfying experience!
---
How Is Flavored Coffee Made?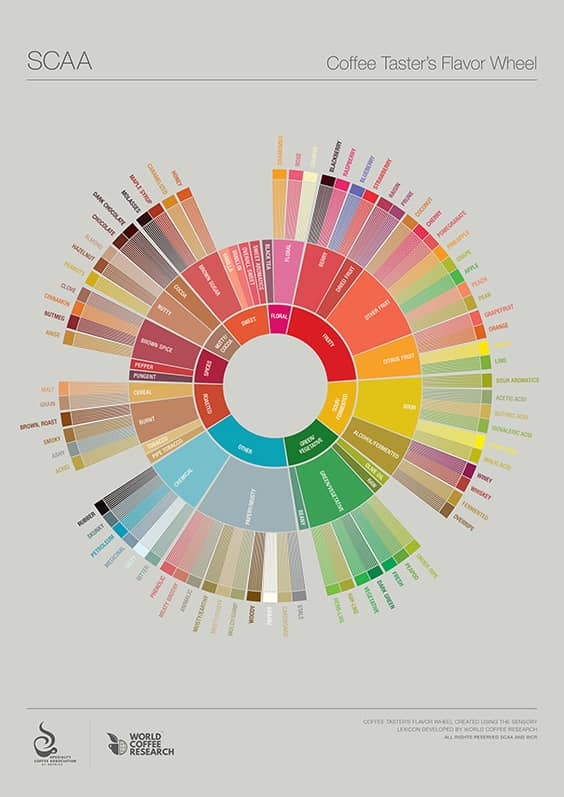 Coffee Bean Origin Determines Coffee Flavor
If you're a coffee-lover, it's essential to know what beans you're buying. Different types of beans have different flavor profiles.
If that sounds like too much work, just remember this:
Ethiopian Yirgacheffe beans tend to be fruity and complex.
Kenyan AA coffee beans have a distinctly bright and lively taste with complex fruit and berry notes.
Brazilian Bourbon Santos coffees have a relatively low acidity with a smooth, mellow, and nutty flavor.
Colombian Supremo beans are typically chocolaty without being overly bitter or acidic.
Kona coffee is the only coffee that can grow on the slopes of Mauna Loa and Hualalai. It is a rare strain of Arabica beans that grows at elevations above 6,000 feet.
The result is a smooth and rich brew (similar to cold brew coffee) with limited acidity and deep, earthy flavors.
People who drink Kona coffee liken it to drinking liquid dark chocolate—and we're not going to disagree! If you love your morning cup of joe but find most blends too acidic or bitter, this might be the one for you!
Roast Level Impacts Coffee Flavor
If you're looking for delicious, flavorful coffee, there are a few things to keep in mind. The level at which your coffee is roasted greatly impacts its aroma and taste.
Light Roasts
Light roasts are best for those who like their coffee sweet and mild, with low acidity (no sourness). Because it's not dark enough to bring out a deep flavor profile, the nuances in light roast coffees can be more easily lost if you don't know what you're looking for.
These coffees tend to have less caffeine than dark roasts, but their flavors can be more delicate.
Medium Roasts
Medium roast coffees have a medium body and a smooth, rounded flavor profile. Roasting to this level also preserves many of the flavors of the coffee's origin. It also elevates coffee into a deep caramel sweetness of a longer roast.
Medium roast is optimal for coffee-drinking devotees who want something in between light and dark roasts, with all the nuanced flavor of darker roasts but with more depth and delectable taste than a light roast.
Dark Roasts
Dark roast coffee is typically bold and rich, full of body, texture, and earthy flavor. This coffee tastes bittersweet, but with a toasty and decadent chocolaty flavor.
Dark roasts are "stronger" than other types of coffee because they have more caffeine. This is because dark roast coffee beans endure higher temperatures and longer roasting times than lighter roasts, which release more caffeine into the beans.
Artificial Flavored Coffee
If you love exciting coffee flavors, you'll do well to try artificially flavored coffee.
These coffees contain artificial flavors. Roasters infuse the beans with different flavor options after roasting and degassing.
Roasters combine flavor-infused synthetic oils with roasted coffee beans in a mixer to make artificially flavored coffee. They then tumble the two for 15 to 30 minutes, after which the beans rest for up to 30 minutes.
This process creates an even distribution of oils throughout each bean to get a consistent taste from each coffee cup you brew.
Coffee drinkers may choose from artificial flavors such as French vanilla, hazelnut, caramel, cinnamon, peppermint, and chocolate.
You can buy flavored coffee at your nearest grocery store, in coffee shops, or online.
Natural Flavored Coffee
Natural-flavored coffee involves using natural ingredients, such as nuts, berries, vanilla, chocolate, caramel, and cinnamon.
Like artificially flavored coffees, roasters add very concentrated natural syrups to the coffee beans and combine the two in a mixer drum.
This process takes approximately 15 minutes. The beans act as a sponge, soaking up the flavor.
We're all about the naturally flavored coffee, and here's why:
· It's all about the taste.
· You don't have to worry about artificial flavors or coloring.
· You can trust that it contains real ingredients instead of synthetic oils or flavors sprayed on after roasting.
Not all flavors work with every type of roast; for example, chocolate flavors do not go well with light roasts because they tend to be too sweet. Instead, fruity and minty flavors work best.
Dark and French roasts are usually best suited for chocolate, caramel, and nut flavors because they have a more pungent taste than other roasts, so they can stand up against them better than lighter roasts.
---
Popular Flavored Coffee Beans to Buy
Here are two of our favorite picks for flavored gourmet coffee beans:
Life Boost Flavored Coffees
Life Boost has some of the most popular flavored gourmet coffee flavors on the market today, with delectable flavors like French Vanilla, Hazelnut, and Caramel Macchiato.
We love their Amaretto Coffee which utilizes natural almond extract with zero sugars and additives.
Natural toasted almond and hazelnut flavors mimic the taste of an authentic Italian amaretto liqueur.
It comes in an 8-ounce bag that's packaged in a resealable foil bag to maintain freshness.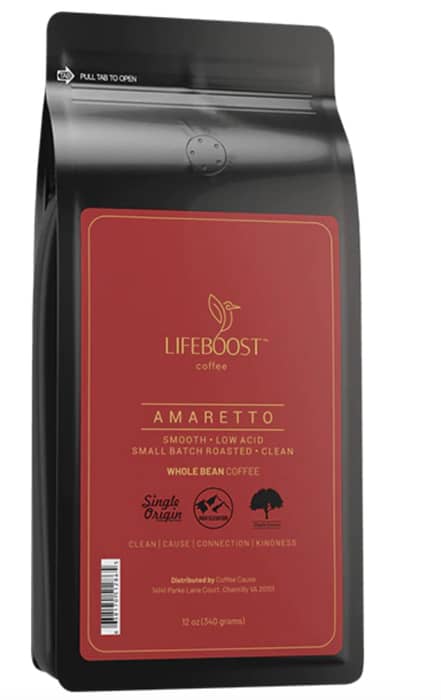 ---
Christopher Bean Butter Pecan Flavored Whole Beans
Christopher Bean has fun and whimsical flavored coffee like Strawberry Marshmallow Kisses, Brazen Sunset Brandy, White Chocolate Candy Cane, and firm favorites like Creme Brulee and Irish Cream flavored coffee.
We love their Butter Pecan flavored coffee blend! It's sweet and nutty with a buttery taste and enticing aroma.
All flavored coffee beans and ground coffee are made to order, so you know there's nothing sitting around in a warehouse getting stale.
Each serving contains natural flavors and no sugar or fat to give you guilt-free sips.
It's also certified Kosher.
---
Final Thoughts: The Most Popular Coffee Flavors
It's impossible to know for sure which is the most popular coffee flavor with coffee drinkers, but we have given you some great options to try out from this list of the most popular coffee flavors.
We understand that everyone has their own preferences and tastes, but we encourage you to experiment with new flavors. After all, who knows where your adventures in tasting great coffee will take you?