Aside from Starbucks, there's another super-duper popular chain that can be found in multiple states and thousands of grocery stores in America. Yes, it's Peet's Coffee.
If you're a fan or want to try making specialty coffee at home, you'll be happy to hear that the brand also offers subscription-based coffees for home baristas.
In this article, you can read my Peet's Coffee subscription review covering everything you need to know about the brand, its specialty variety, roasting practice, and how the subscription works.
Read the reviews to determine whether this is the subscription for you to convert from Starbucks.
---
Peet's Coffee Company Background
Let's start the reviews with getting to know Peet a bit before getting into his coffee, shall we?
Peet's Coffee was founded by Alfred Peet in Berkeley at Vine and Walnut in 1966.
Previously, he had been learning the craft and trade of coffee while working at his father's business in Holland.
After moving to Indonesia to work in the tea business and noticing the potential of the dark-roasted beans in the Southeast Asian country, he moved to the United States to pursue coffee import and finally realized his dream by setting up his own business.
So Peet's was started as a specialty coffee roastery focusing on the way to manually roast beans to reach a darker roast profile while still preserving their natural sweetness.
Three years later, retired sergeant Key Dickason helped him experiment and come up with the combination now known as an all-time bestseller blend of the brand, named Major Dickason's Blend.
Owing much of the success to his friend, he went out of his way to give the sergeant a promotion in the blend's name to express his gratitude.
Many coffee drinkers often wonder: Is Peet's Coffee owned by Starbucks? In fact, in 1971, he gave training about the business for 3 entrepreneurs who went on to found Starbucks.
So, in a way, Starbucks was more or less born thanks to Peet's.
The brand further expanded to build an empire as time went on. By 2021, Peet's has already opened over 300 retail locations in America.
It also has an international venture in Shanghai, China.
And today, other than distributing in their retail locations, coffee bars, grocery stores, wholesalers, and other locations, customers can also subscribe to get their fresh gourmet coffee delivered on time to make coffee at home.
If you're not sold on Peet's Coffee by now, you can check out the other coffee box subscriptions here.
---
What's Special About Peet's Coffee
So, why should you get a bag of beans from this conglomerate coffee business and not others like Starbucks?
High-Quality Coffee Beans
The brand claims to only source the top 1% of coffee beans from the best coffee-growing regions around the world.
The commitment is not only for providing customers with top-notch beans to fuel their highest-quality brew but also for honoring the efforts that have gone into producing the beans, from the farmers, the environment, and the local communities.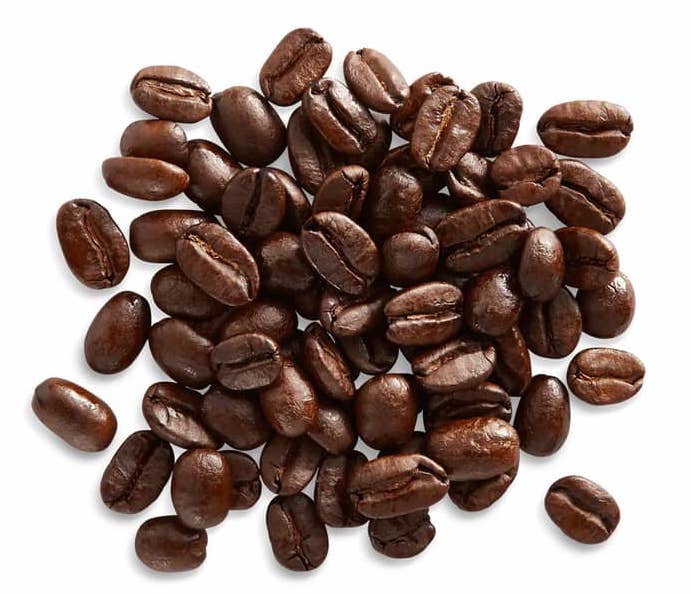 These beans are taste-tested 3 times by the brand's expert Coffee Team before getting a thumbs-up to be sent to its roastery. So you can rest assured about the quality of the beans arriving at your door.
Social Responsibility
That outstanding final results are partly due to the brand's active efforts to fulfill its social responsibility in sourcing practices.
While this has always been among some of the most important focuses in the business picture, since 2016, the brand has created a formalized system called Coffee Verification Program to evaluate the coffee beans according to key economic, social, and environmental standards.
The brand also conducts Direct Trade with verified long-term partners.
In addition, the brand strives to get its production and processing certified Organic, Fair Trade, Rainforest Alliance, and Bird-friendly to improve the output of the coffee plant, support the farmers' livelihood and local community, sustain eco-friendly practices, and protect the environment.
Variety
So, where does Peet's Coffee get their beans?
The brand mainly sources from the Americas, Indo-Pacific, and Africa/Arabia. Just as it says, all of the well-known large coffee production regions in the world.
Customers can enjoy a variety of coffee types, including single-origins and signature blends such as Peet's Major Dickason's Blend, in several roast profiles ranging from light to dark roast.
Those looking for less caffeinated options can also find decaf and half-caf coffee to satisfy their coffee cravings.
Freshness
All of the coffees are hand-roasted to order to be shipped the very same day so you can enjoy the coffee in peak freshness which affects the quality of your brew more than you might think.
Exploration
By picking the Curated For You subscription, you can have the brand's expert curators pick out a different coffee bag for you each month.
From single-origins from various locations to the brand's classic blends, the customer can explore the wide world of coffees that Peet's can offer.
Personalization
In addition to the above subscription, you can also personalize your shipments by building your own subscription under these 2 options:
Pick your favorites
Take its Coffee Quiz to find your matching bag
I will elaborate on both of these subscription packages in the next section.
Exclusive Perks
Being a subscriber means you get to enjoy other exclusive benefits as well, including:
Free shipping: for domestic ground shipments.
Discounts: 5% off for subscription orders from $30 – $49.99 and 10$ for those from $50 and above.
Not to mention, you can also get offered occasional special deals, promotions, and swags.
---
How Does Peet's Coffee Subscription Service Work?
| | | | |
| --- | --- | --- | --- |
| Subscription Series | Bean Name | Roast Type | Flavor Characteristics |
| Carbon Neutral | Los Cafeteros | Medium-dark | Medium-bodied, balanced, and smooth with a bit of a creamy chocolate undertone, yet bright with citrusy and berry notes |
| Small Batch | Guatemala Huehuetenango | Dark | Bold with signature Guatemalan milk chocolate flavors and a bit of a flavor hint of local fruits and flowers |
| Single Origin | Brazil | Medium | Lusciously smooth with hints of hazelnut and caramel and fruity brightness |
| Signature Blends | Major Dickason's Blend | Medium-dark | Full-bodied and earthy with hints of spices |
| Signature Blends | Big Bang | Light-medium | Vibrant and bold and heightened by fruity notes |
| Frequent Brewer | French Roast | Dark | Smoky aroma, rich and bold flavor, yet none of the bitter tastes |
---
Curated Subscriptions
Carbon Neutral Series
If you're a coffee drinker who cares deeply about the environment, why not subscribe to Peet's Carbon Neutral Series to lower your carbon footprint?
Every delivery will contribute to sponsoring 3 mangrove trees that are infamous for effectively absorbing a large amount of carbon dioxide and other greenhouse gases and trapping them into flooded soils, 5 times more than tropical forests, to be specific.
You'll also be notified of the exact geographical coordinates of the trees that you help sponsor to check on their growth yourself on Google Maps later on. So expect lots of scattering "children" incoming.
Each month you'll receive a 2-lb (907 g) bag delivery of a different coffee roast curated by the brand's experts. You can buy whole bean coffee or have the beans ground for the drip machine, French Press, or percolator.
One of the most notable products is the Los Cafeteros coffee blend.
Sourced from small farms in Central America, this medium-dark roast blend is medium-bodied, balanced, and smooth with a bit of a creamy chocolate undertone, yet bright with citrusy and berry notes.
Small Batch Series
Many coffee lovers enjoy micro-lot coffee sourced from smallholder farms for its rarity and extraordinary yet consistent flavors and quality.
Each month you get to explore a different limited release that's carefully sourced and roasted in its 1 lb (454 g), 2 lbs (907 g), and 3 lbs (1.4 kg) bag size delivery. Buy it whole bean or pre-ground for the drip coffee maker, press pot/percolator, and espresso machine.
One among some of the most outstanding dark roast coffees in this series I have to review is the single-origin Guatemala Huehuetenango.
Despite the dark roast profile, a cup of coffee brewed using these beans is bold yet isn't too heavy, featuring signature Guatemalan milk chocolate flavors and a bit of a flavor hint of local fruits and flowers.
Single Origin Series
Buy a monthly lesson about the unique aroma, flavor, tones, and nuanced notes from different coffee regions around the world through the brand's Single-Origin Series.
No need to travel, people. Stay at home and make delicious local coffee using whole bean or ground coffee for the drip machine or French Press/percolator.
From its selection of single-origin coffees for coffee snobs, you can have a taste of Brazil.
The medium-roast profile helps the coffee bean preserve much of the original flavor complexity and fruity brightness. Expect a cup that's lusciously smooth with hints of hazelnut and caramel as well.
Signature Blends Series
If you're a frequent visitor of Peet's retail shops, you have to try out this subscription containing all of the classic blends that have made its name.
This package includes those created and inspired by the founder himself:
The all-time bestseller Major Dickason's Blend is full-bodied and earthy with hints of spices.
The 5oth anniversary big hit, the Big Bang, is vibrant and bold and heightened by fruity notes.
Standard Subscriptions
Frequent Brewer
Like I've briefly mentioned above, you can pick your favorite Coffee bag, Mighty Leaf Tea, K-Cup Pods, and/or Espresso Capsules, all of which are roasted to order and shipped according to your preferred quantity and frequency. All you have to do is click "Subscribe" on the product page.
Take this recommendation review from a fellow coffee lover. Another dark roast blend you should try out is the French Roast.
Any coffee snob who's picky about the smoky aroma, rich and bold flavor, yet none of the bitter tastes should love a cup brewed using this blend.
Coffee Quiz
If you feel overwhelmed and don't know where to start, you can look for an option by taking its Coffee Quiz which offers some of its calculated suggestions for you to try.
There are 5 questions in the quiz:
Preferred coffee brewing method
Experience with coffee (Noob to Barista)
Favorite coffee flavors (up to 3 coffee tastes and notes)
Caffeine preference (Full caffeine and Decaf/Half-caf)
Coffee mood (New go-to favorite, seasonal coffees, or samples option)
---
Peet's Coffee Review – Final Verdict
Pros
Freshness
Organic, Fair Trade, Rainforest Alliance, and Bird-friendly certified
High-quality coffee beans
Expert roasting practice
Coffee types variety (blends and single-origin coffees)
Both whole bean and ground coffee
K-Cup pods and Espresso capsules available
Decaf and Half-caf options available
Curated and personalized series
Free shipping and exclusive perks
Cons
Coffee selection limited to Peet's roasters only
Curated Series' delivery limited to once a month
---
To Wrap Up Our Peet's Coffee Subscription Review
Considering how big of a name Peet's is, that's to some extent the proof of its quality and service.
But you don't have to take my or others' reviews for it.
At least give the brand's popular roasts a try if you haven't already.
You can find their products on Amazon for one-time purchases as well.
Besides, why buy a bag from your local grocery store or head to expensive Starbucks for high-quality things that can be automatically shipped to you for free periodically?