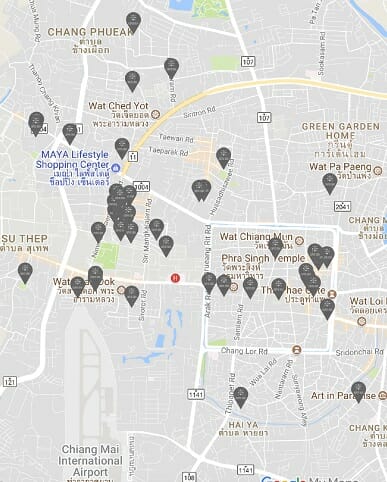 Subscribe And Get Your Kickass World Cafe Location Map
Not a coffee geek yet? Try this, you'll love it!
Find the best coffee shops around the world and follow my adventures as I sip my way through the globe.
hi, I'm tim
Welcome to my ad-hoc chronological caffeinated narrative, sipping my way around the world. New Year's Eve 2013, I was introduced to Specialty Coffee in the middle of nowhere in southern regional village of Paksong, Laos.
My first drip-style Pourover brew was served as black as ace of spades… and I hated it. However, after 4 days of continued persistence, I grew to fall in love with this artisan style coffee. The Coffee Geek within me was unleashed.
Our Best Coffee Burr Grinder Reviews
Looking for the BEST Burr Grinder for Coffee? No Need to Look No Further. Check Out the Latest Reviews Here. However, The Baratza Grinder was…
Our Best Coffee Maker Reviews
Looking for the BEST Coffee Maker? We Cover Them All! Check Out the Latest Reviews Here. Find The Coffee Maker That Suits You and Your Price Range.
7 Best Keurig Coffee Makers Review
Confused about which Keurig brewer you should buy? We examined almost all Keurig Coffee Makers and found that of the 7 we trialed, the top spot goes to..
Though Americans had been enjoying coffee across the new and growing nation for decades already, California's mid-1800s Gold Rush saw demand for this stimulating beverage skyrocket ("A Bay Area Coffee History", 2016). As a busy port city, San Francisco's contributions...
read more
If you're working remotely or studying hard, you may be in need an environment that inspires you to get busy -- and makes you put on something other than pajamas for the day. New York City's coffee shop scene offers a little something for everyone. Like Los Angeles or...
read more